Interaction Design, UX Research, Visual Design
Objective
NPR partnered with Microsoft to bring the personalized NPR One multiplatform experience to the Xbox media platform. The goal was to deliver a robust news and podcasting tool to a space that was lacking in long-form listening.
User Research
With user testing and feedback gathered from NPR's user community, I uncovered insights into user behaviors and motivations. I then created a set of assumptions to check in subsequent testing. User testing also informed the organization about the features that users would find most useful on a platform that was initially designed for gaming.
UX Strategy & Vision
I created wireframes, process flows, and app maps to share the vision, design principles and strategy. I evangelized user goals and balanced them with business goals to aid decision making.
Interaction Design
My focus was on allowing multiple pathways to the podcast discovery and the features users told us were most valuable. Users can reach the latest newscasts immediately through the "Catch Up" section of the app's Explore area. Users can discover podcasts by browsing the "Recommended" and "Featured Shows" section, and access their favorite podcasts in the "Followed Shows" section. Users can also binge on any available podcast by visiting that podcast's program view.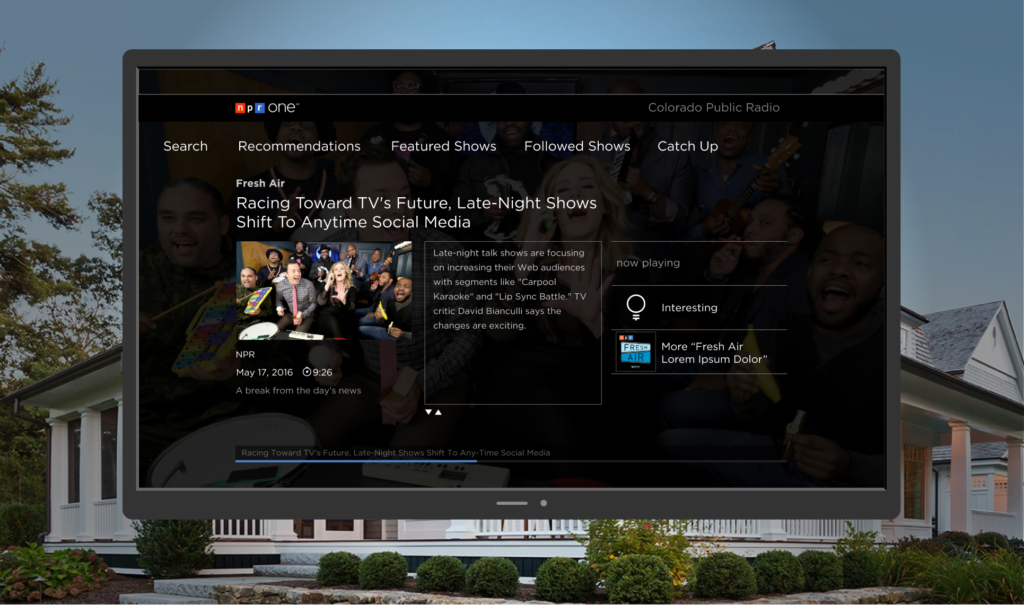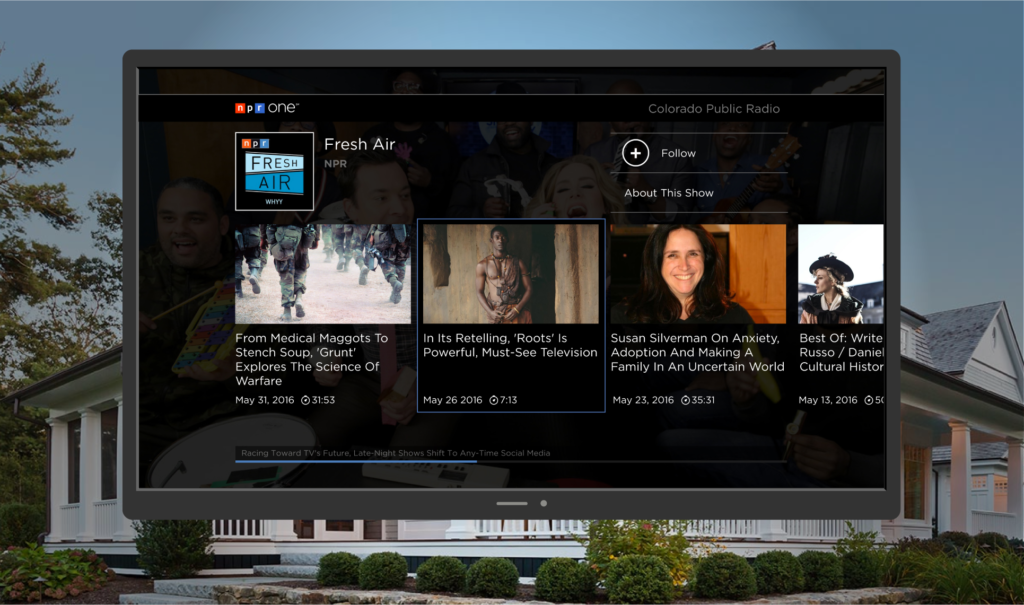 NPR One for Xbox One launched in January 2017