Interaction Design, UX Research
Objective
NPR wanted to update its Podcast Directory to support a nationwide marketing push, take advantage of SEO credibility, and broaden brand reach for NPR and affiliate podcasts.
User Research
Via focus group interviews, I uncovered insights into user behaviors and motivations. The team also interviewed podcast producers, and gained a better understanding of deadlines, schedules, and processes.
UX Strategy & Vision
I created wireframes and prototypes to share the vision, design principles and strategy. I evangelized user goals and balanced them with business goals to drive decision making.
Usability Testing
I tested assumptions with users, and used my findings to influence product direction.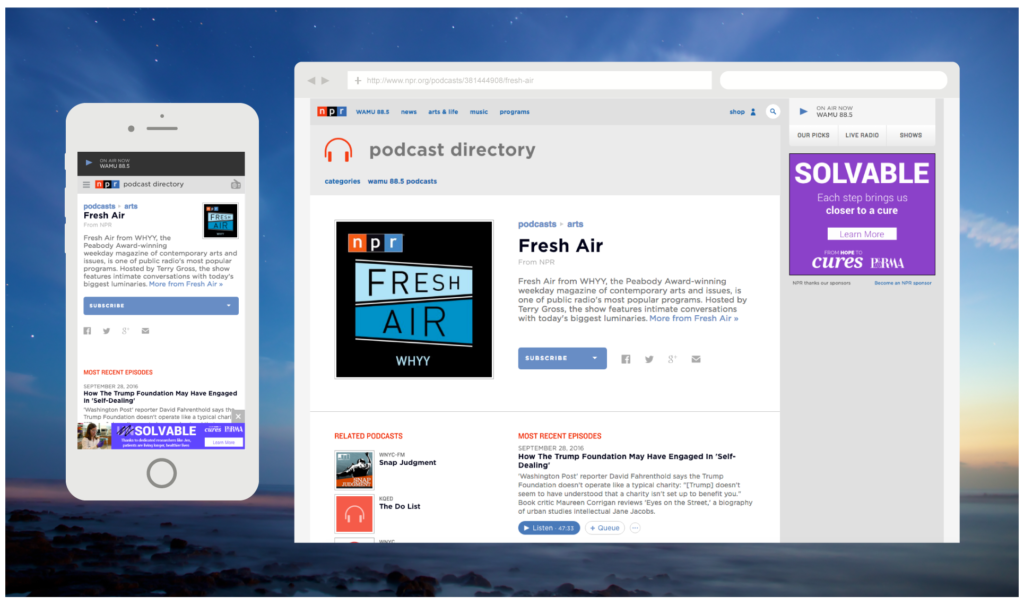 Launched 1/2015
http://www.npr.org/sections/npr-extra/2015/01/26/379428852/npr-launches-a-new-podcast-directory